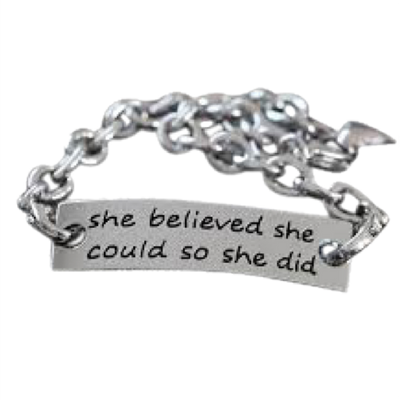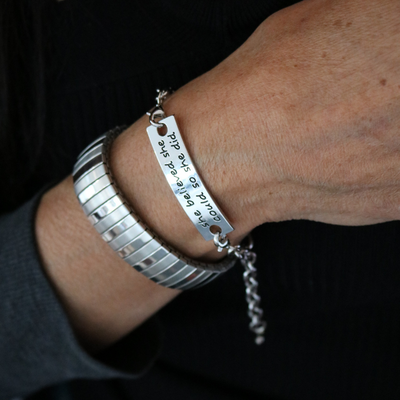 "She Believed She Could So She Did" Bracelet
Lisa Tamati
$35.00
The "She Believed She Could So She Did" bracelet now also doubles up as some amazing shoe bling!
Just thread it onto the top of the shoe laces so you have a constant reminder when you are running that "you can" do it.
A wonderful quote for women that we can achieve great things if we just back ourselves, believe and just do.
Plate Length : 10.5cm x 1cm
Packaged in Lisa Tamati Branded packaging making it the perfect gift
*Matching Earrings and Necklace available
SKU: 10007