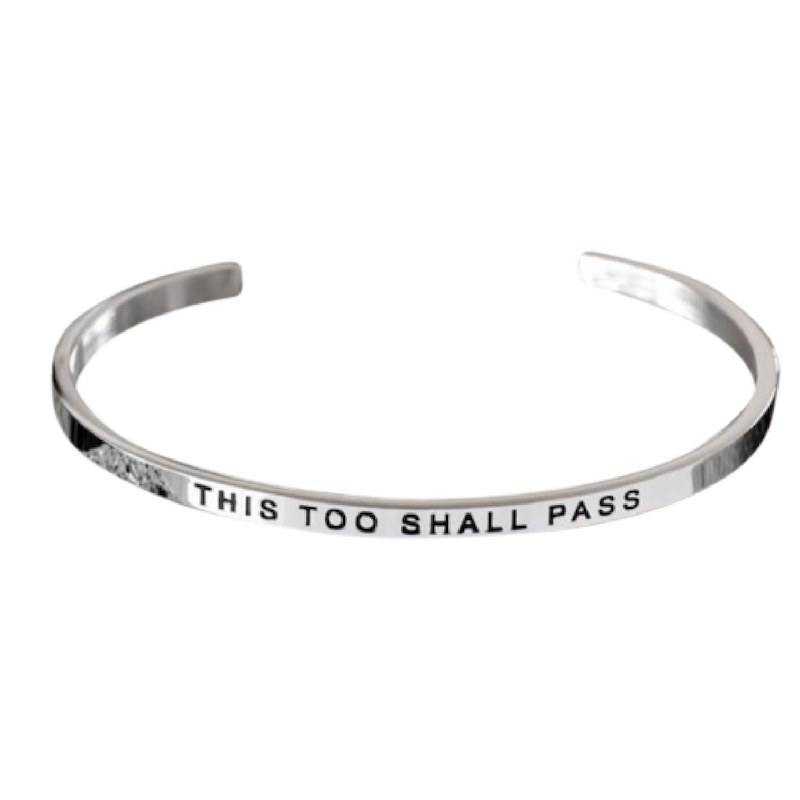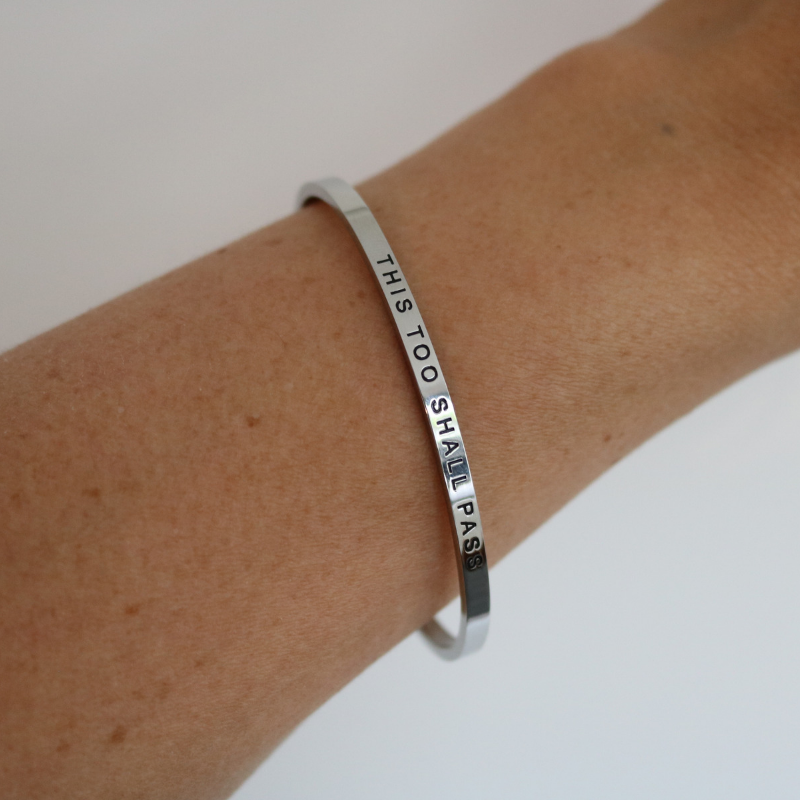 "This Too Shall Pass" Cuff Bangle
Lisa Tamati
$35.00
"This too shall pass" my favourite quote to help me get through the tough times, just reminding yourself that this will pass can help you carry on.
Part of Lisa's collection this cuff bangle is made from stainless steel making it a simple yet stunning piece that can be worn on both men and women and can be easily adjusted to your wrist.
Dimensions: 6.5cm long x 0.5cm wide.
Packaged in Lisa Tamati Branded packaging making it the perfect gift.
SKU: 10013