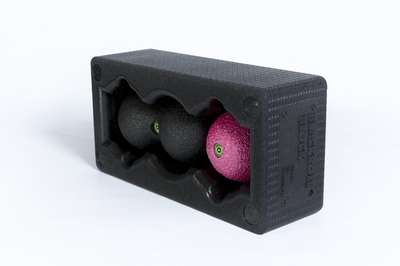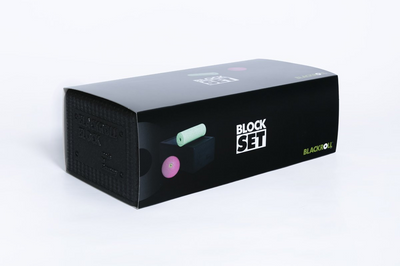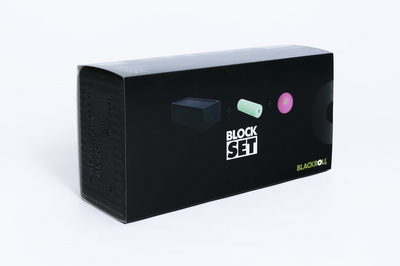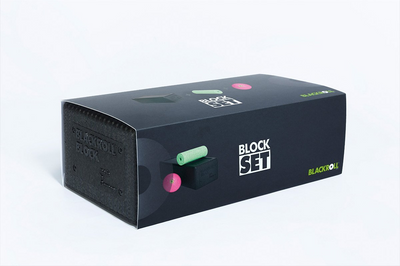 BLACKROLL® BLOCK SET
Blackroll
$79.95
The BLACKROLL® BLOCK Set
The combination of the BLACKROLL® BLOCK, MINI and Ball is the "Swiss Pocket Knife" amongst all fascia tools. Targeted massage of single muscles, deeper lying muscles, and particular tensed points such as the chest, hand, feet, arms, calves or Achilles tendon becomes much easier and more effective.
Calves and Achilles tendon: roll with the BALL or MINI roll, on the BLOCK's high surface

Chest: ball on the BLOCK, against the wall or holding the block on both sides to increase and decrease pressure with control
The individual products each have their strengths: 
BLACKROLL® BLOCK:
Functional training tool 

Yoga block: for extension, support and easier balance in poses - suited for elevated seating or meditation, decompressing the lower back
Open flip-side in which you can practically store your BLACKROLL® MINI or BLACKROLL® DuoBall 8 cm & Ball 8 cm.
BLACKROLL® BALL:
ideal to reach all small and deep lying muscles, especially on the back line (back, shoulders,

buttocks

) 

suitable for massage of the feet, arms and neck as well

use at a table, wall or on the floor

 
BLACKROLL® MINI:
practical: easy to travel with, small and light 

for targeted massage of the feet, legs, arms and other body parts

use at a table, wall or on the floor

 
Size:
BLACKROLL BLOCK: 30 cm (l)  x 15 cm (w)  x  10 cm (h)

BLACKROLL MINI green: 

15 cm x 5,3 cm

BLACKROLL Ball pink: 8 cm diameter
Made in Germany:
highest production quality
all rights reserved
quality management to DIN ISO 9001:2000
Green production:
energy saving production
100 % recyclable
free of propellants
free of chemicals
Hygiene:
inodorous
water resistant
easy to clean
easily sanitised
SKU: 10040