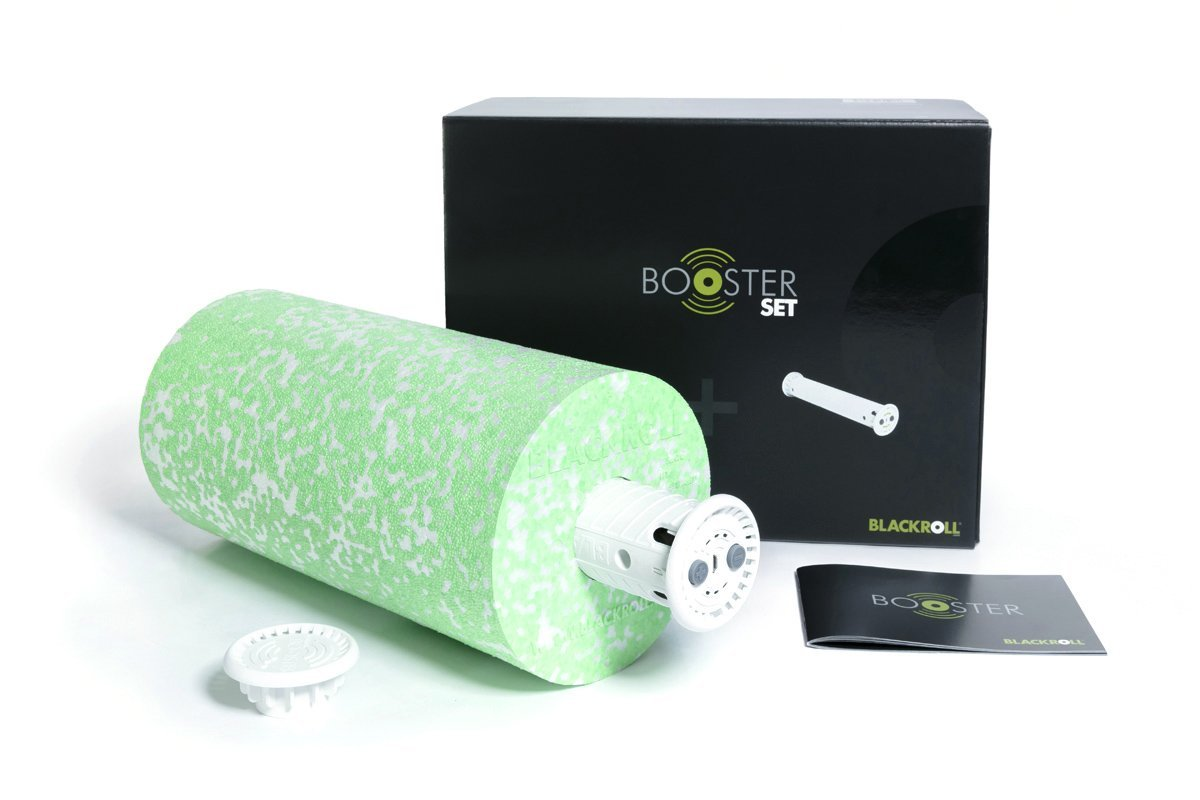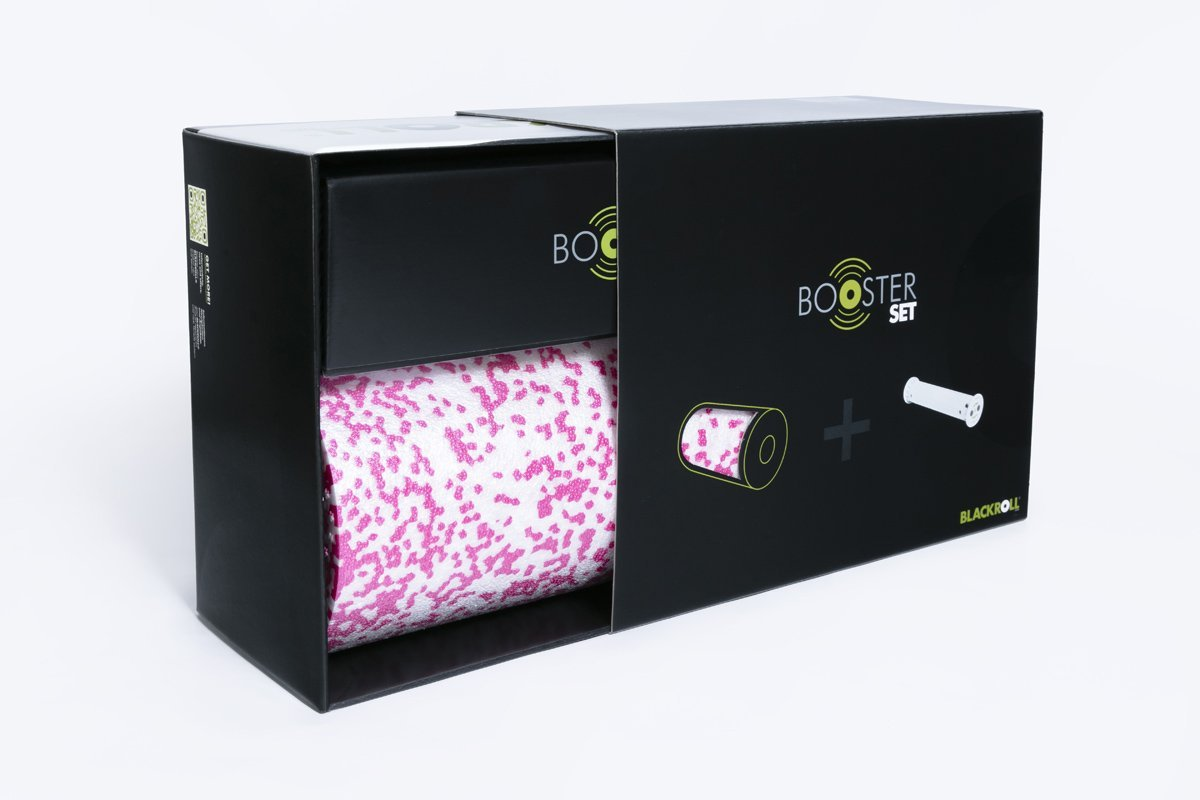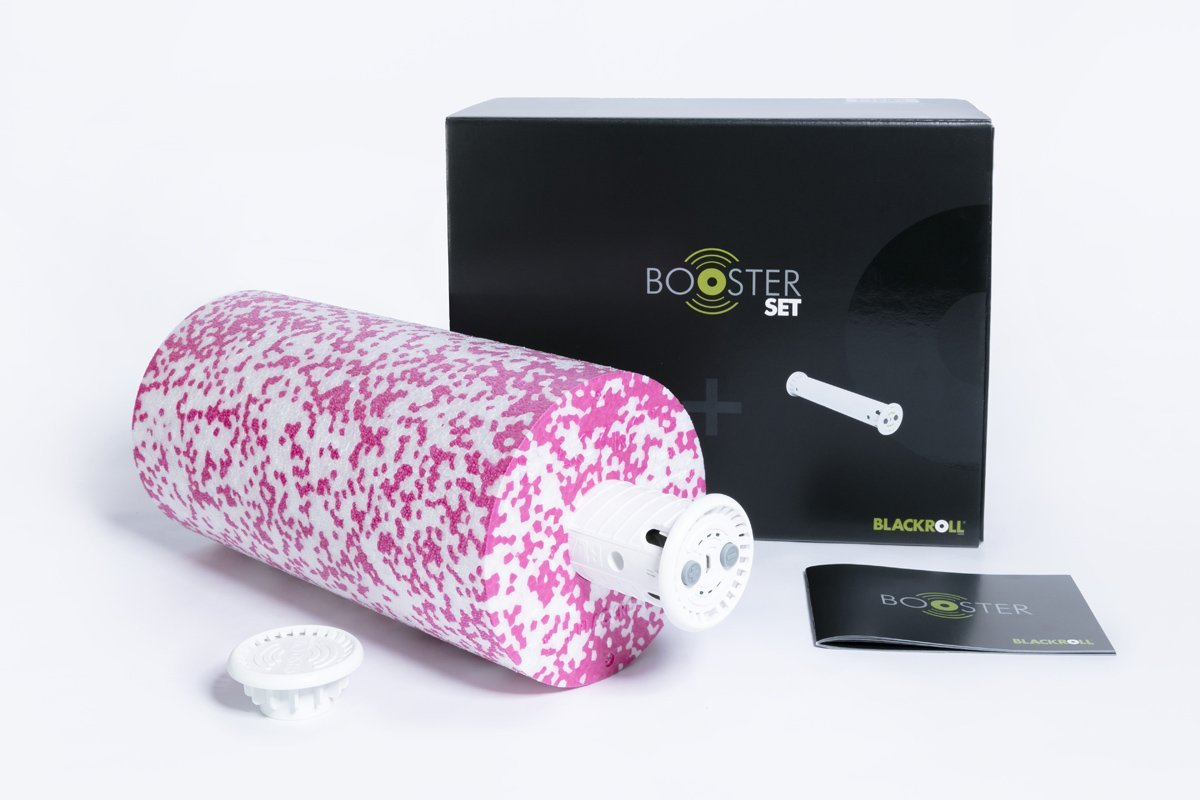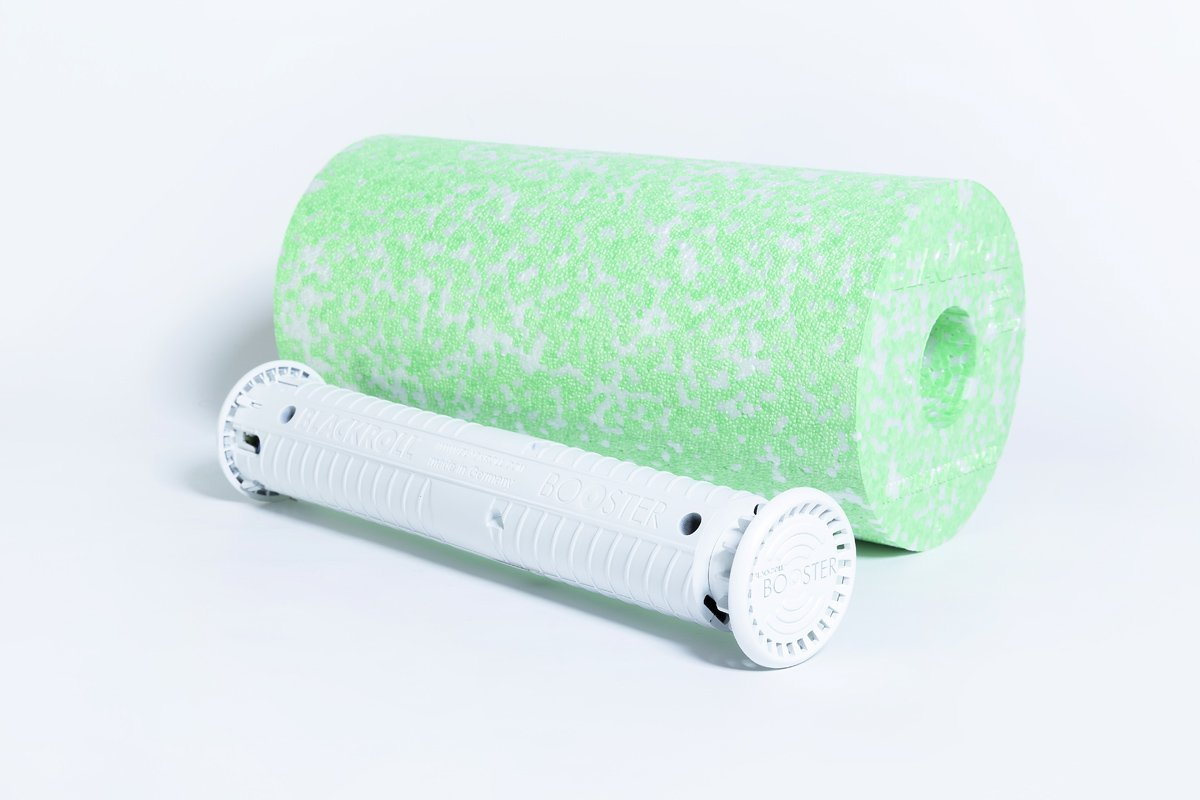 BLACKROLL® BOOSTER MED SET
Blackroll
$324.95
The BLACKROLL® BOOSTER MED SET takes the ever popular BLACKROLL BOOSTER and adds in a BLACKROLL MED into one awesome kit! 

1. BLACKROLL BOOSTER

BLACKROLL® are breaking new ground with their latest development the BLACKROLL® Booster: the high-efficient core with Vibra Motion Technology. This novel technology offers the unique Vibra Motion Technology, offering a very wide massage spectrum, hardened muscles get targeted release whilst the surrounding tissue is multidimensionally stimulated. 

Introducing BLACKROLL® BOOSTER: 
Deep massage effect as result of the unique technology
Maximized frequency range of 12 - 56 Hz with precise, stepless intensity regulation
Easy upgrade of any BLACKROLL® (30cm, all hardness grades, all surfaces) for therapy and sports usage
Developped and produced in Germany – ISO and TÜV certified
Lithium-ion battery, Mini USB-Port (matching USB chargers)
No matter which hardness or surface – combine any 30 cm-BLACKROLL® with the BOOSTER. 

The BLACKROLL® BOOSTER is an advancement of BLACKROLL®, endorsed by athletes, physiotherapists and physicians globally. 

The insertable, vibrating core makes BLACKROLL® now still more effective. 

The vibration supports the massaging effect of the classical roll on several levels. On the one hand the pain receptors get confused by the vibration, so a punctiform stress on a trigger point is felt as less painful. On the other hand the musculature is brought to vibration and thereby the blood flow and regeneration is optimized. The BLACKROLL® BOOSTER has an extremely wide, exactly selectable vibration sprectrum and is easy to serve with two buttons. 

Technical specifications 
Input: 220-230V~, 50/60 Hz
Output power supply: 5V – 1000mA
Maximum power consumption: 45W
Battery: 3x S1P = 11,1V 2250 mAh
Included in delivery
BOOSTER core with useful screw-in mechanism
Micro-USB charger
Instruction manual with exercises
2. THE BLACKROLL MED

The BLACKROLL® MED (Soft) version features*:
20% softer than the STANDARD version

Appropriate for full body massage

Excellent for beginners

Each BLACKROLL® ROLL sold through Active Nation comes with a complimentary DVD.
*Please note the MED version is not suitable for balance exercises (standing on the roller). The MED version is suitable for users up to 75kg, otherwise please use 2 x MINI's to reinforce your MED Roll. 

Sizing:
Manufacturing Standards:
Made in Germany

Highest Production Quality

Quality Management to DIN ISO 9001-2000

Made using green production meaning BLACKROLL® is environmentally friendly, manufactured using an energy saving production, is 100% recyclable, free of propellants, and free of chemicals.
Hygiene:
Inodorous

Water resistant

Easy to clean

Easily sanitised
SKU: 10045