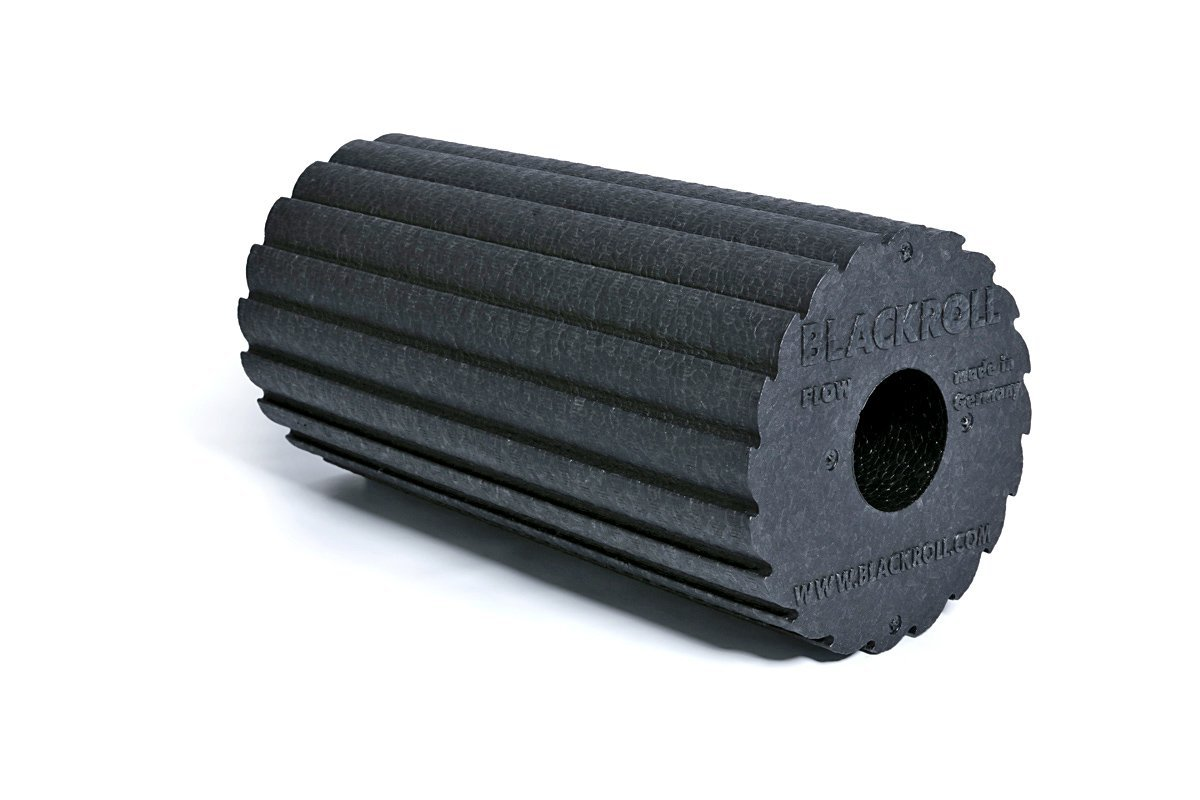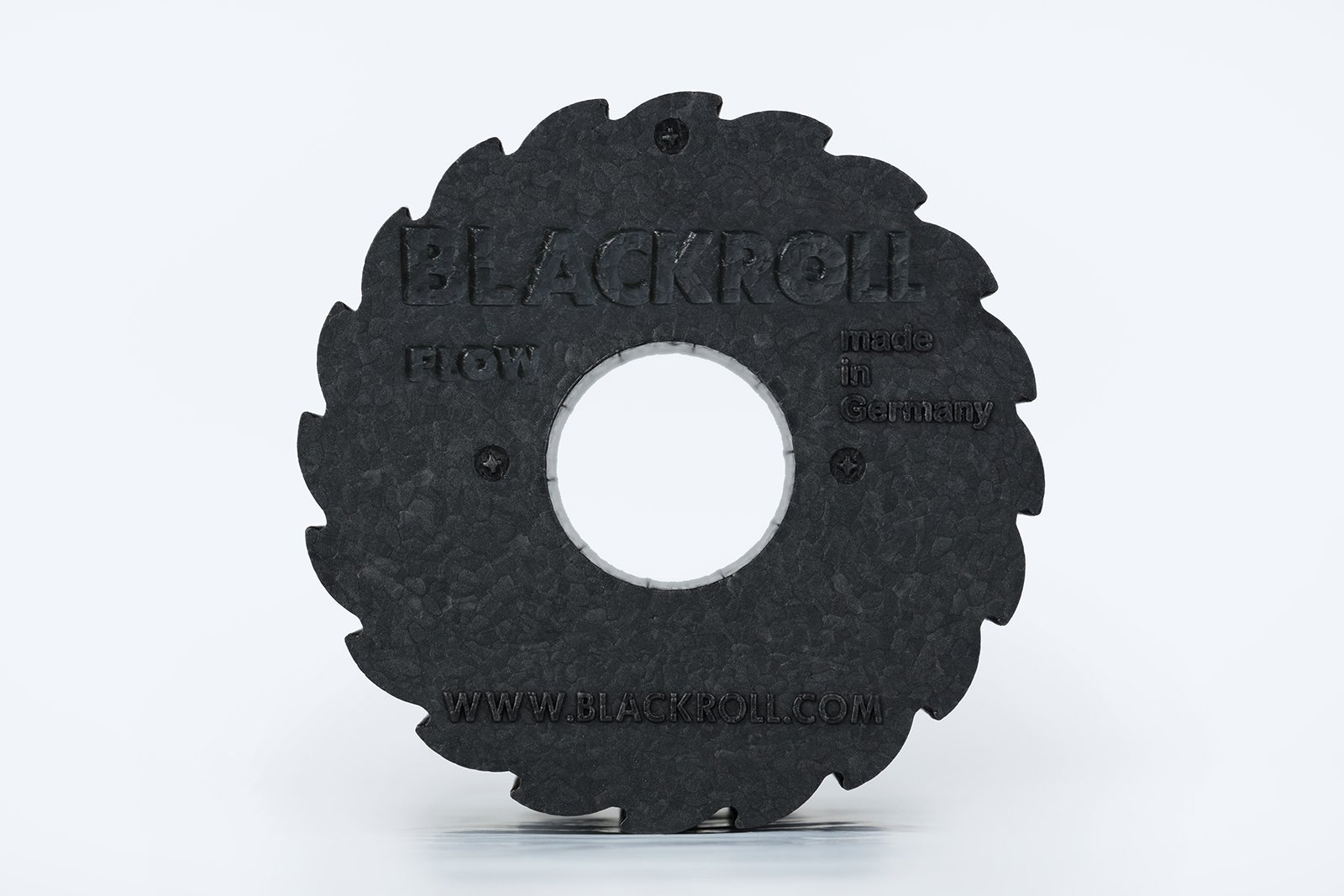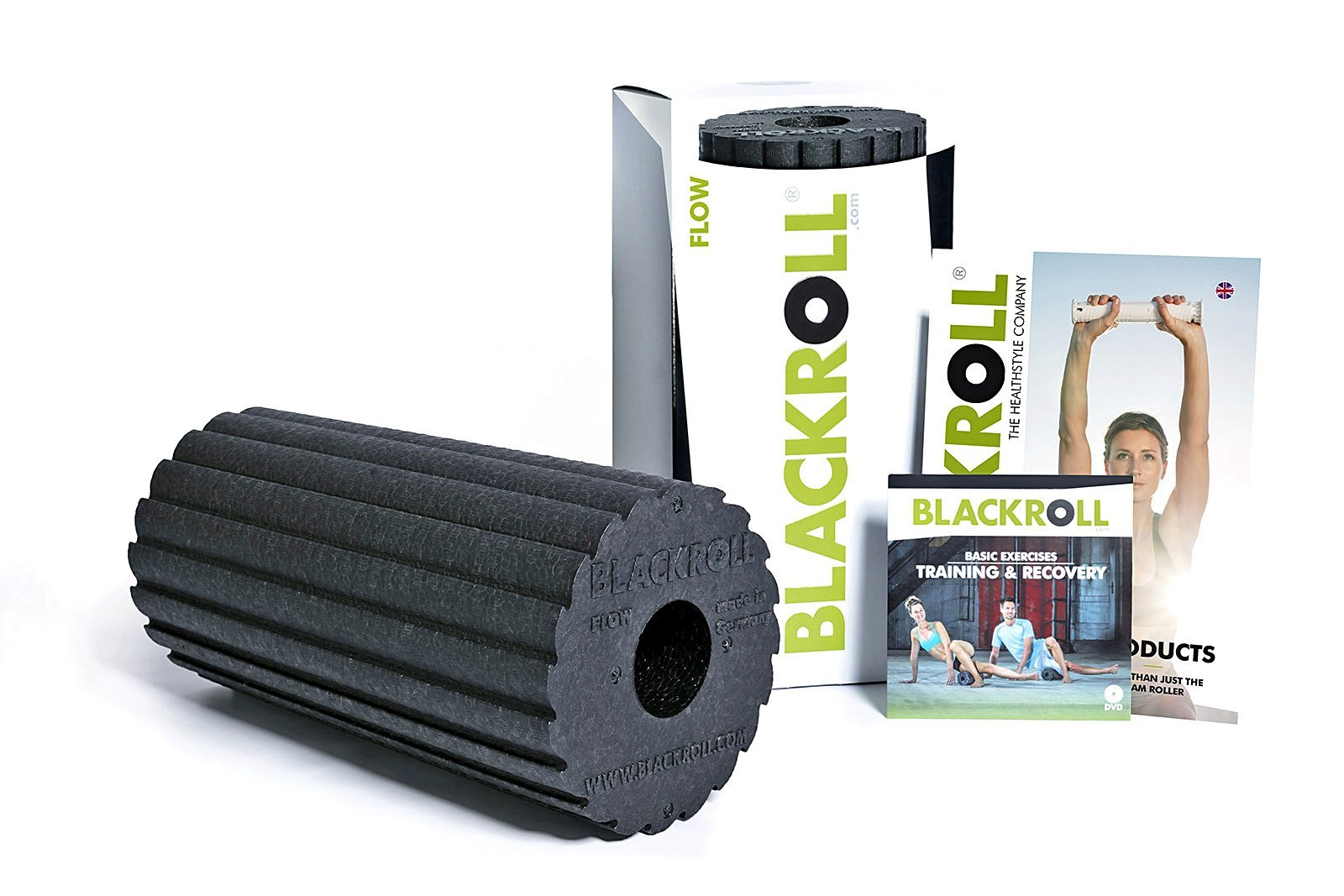 BLACKROLL® FLOW
Blackroll
$69.95
 BLACKROLL® FLOW
The revolutionary surface design of the FLOW combines two philosophies: one side offers a soft roll out of the fascia and the other, harder side, an active stimulation.
The effects multiply: fascia becomes rehydrated and circulation is stimulated.
Both rolling directions are individually applicable and if required perfectly combinable.
In addition, the FLOW is notably softer than the BLACKROLL GROOVE and vibrates without a trace of 'jumpiness'.
The classical BLACKROLL® with its smooth surface is well established in the fitness and medical world. The different rolls are usually differentiated by different levels of density. You choose the ideal roll depending on how sensible you are towards pain, with which intensity you want to roll and for which purpose you want to use a BLACKROLL®.
BLACKROLL® presented its first roll with a dynamic surface in 2013: The BLACKROLL® GROOVE. Its ripped surface allows you to increase blood flow within your connective tissue at a whole new level. When rolling fast you can create a feeling of vibration that is especially helpful in activating your body before training. Inspired by the experiences we had with the BLACKROLL® GROOVE and the feedback we got from experts and athletes alike we decided to take this project one step further. The revolutionary design of our new BLACKROLL® FLOW unites two philosophies: The smooth roll out of the fascia and the activating stimulus via a sharp edge. Both rolling directions are easily combinable. The reciprocity of both effects (hydration and blood flow) potentiates the rolling experience. In comparison the FLOW feels smoother than the GROOVE as its vibrations are less rough. We recommend the BLACKROLL® FLOW to every ambitious athlete who wants to maximize the effects in both activation and regeneration. The intuitive use and the immediate results make the BLACKROLL® FLOW our new allrounder.
SKU: 10048