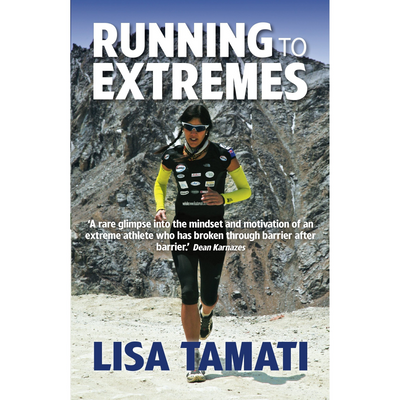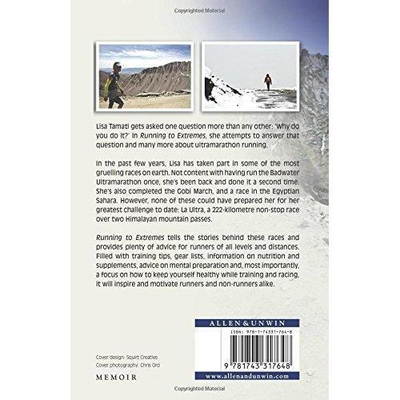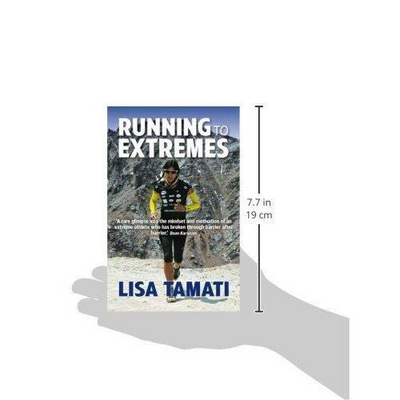 Running to Extremes by Lisa Tamati
$35.00
Lisa Tamati takes on some of the world's most extreme ultraraces in an inspiring look at the reality of a long-distance runner
Lisa Tamati gets asked one question more than any other: why do you do it? Here she attempts to answer that question and many more about ultra-marathon running. In the past few years, Lisa has taken part in some of the most gruelling races on earth. Not content with having run the Badwater Ultra-marathon once, she's been back and done it a second time. She's also completed the Gobi March and a race in the Egyptian Sahara. However, none of these could have prepared her for her greatest challenge to date—La Ultra, a 138-mile, nonstop race over the two Himalayan mountain passes. This book tells the stories behind these races and provides plenty of advice for runners of all levels and distances. Filled with training tips, gear lists, information on nutrition and supplements, advice on mental preparation and, most importantly, a focus on how to keep healthy while training and racing, it will inspire and motivate runners and non-runners alike.
Reviews
Carol Downs
I love this book it's my favourite book!! It's full of some of Lisa's most amazing running adventures where she lays everything on the line to complete insanely long events in crazy terrain under unbelievably hard conditions. What keeps me returning to this book for another read is Lisa is relatable. She doesn't come across as some arrogant superpowered ultra runner. She comes across as a kiwi chick with asthma for goodness sake whose incredibly focused on achieving amazing goals but in a humble way. She's not slow to point out when she's made an error of judgement that's made an event harder. She has my heart beating crazily when she's struggling up passes in the Himalayas struggling with her asthma and altitude issues making it really hard for her to breathe but still completes the event. Her amazing crew members are really so cool the way they work together to help her compete in the Ultra the High in the Himalayas and at Badwater. This book makes me want to challenge myself and not limit my thinking to easy events. It makes me want to push out my thinking on what's achievable for me. This book is my buddy when I get sick and have to stop when I don't want to. I hate being sick or
. Man I'd love to do a desert run or staged event
️. Thankyou LisaCarol Downs
Wild Brian
Good read. Excellent adventures by this remarkable women. Well worth a read. Nice tips throughout the book too!
Alan Howe
Running is easy. Just one foot in front of the other. The hard part is not giving up and doing what your mind wants: lying down and curling up into a ball and crying away the pain.

Enjoyed this book. Gave an insight into what it takes to be an elite ultrarunner.
Harold Carlson
I really enjoyed reading Lisa Tamati's story. It is both interesting and inspirational. I would recommend her book to anyone that enjoys reading about endurance runners. Dean Karnazes quote on the front cover is right on: "Lisa Tamati is a true inspiration; not only has she pushed her mind and body to the limit, she's done it for all the right reasons, using her gift to help others along the way"
Chris Pavey
My wife gave me this book for a birthday present, as she knew how mad I'd become about running and I'd already read many running related books such as Dean Karnazes' Ultramarathon Man, Christopher Mc Dougal's Born to Run, etc.

What drew me in was Lisa's description of her desert runs. It was the first time I'd heard of the Marathon de Sables, and her description of the race has placed it on my must do before I die list of runs. Some truly awe inspiring race narrative in there. I was riveted
Robert Bose
Amazing how someone so fragile can be so relentlessly tough.
Marian Ryan
So exciting, I love books with that mental edge worth a read!
Vanessa Runs
I was so inspired by Lisa's story that I immediately contacted her for an interview. I had the honor of chatting with her over Skype, and she instantly became one of my favorite female athletes of all-time. Desert running is a completely different animal than trail running, and I am awed by her determination and positivity. When you speak to her, her passion and spirit are contagious.
Anne Carter
I have both of these books. What can I say? Strong. Amazing. Inspiring. Real! I then went on to attend a running retreat with Lisa Tamati (and her equally incredible parents & support crew) which was life changing and the group I met have become life long friends
Tanya Carr-Smith
Share Lisa's incredible journey of sheer determination and overcoming challenges.
It is inspiring and thought provoking about what the human body can take and what you can do when you put your mind to it.
It inspired me to reach out to Lisa to experience her fantastic coaching style, run my first ultra marathon and to be privy to her support.
The books show not just how much support Lisa has received from family and friends but how much support she gives to others also. Thank you Lisa!
Nadene George
I actually was given the the book to read during a challenging time in my life. I couldn't believe that Lisa struggled through life with the same issues that all women unfortunately face from time too time. Reading her first book gave me the much needed kick in the bum, I wasn't the only person struggling with unsuccessful relationships and self doubt. I started running... and running and running..... then by freakish circumstances I was asked to be part of Lisa's support crew during the run through New Zealand. I was in awe of Lisa when I first arrived in the South Island, she was like a god. I quickly realised Lisa was as normal as the rest of us... but with one difference. Her drive and determination to push herself past the point most of us would call it quits, was incredible to me. Her ability to push her body and mind day after day, sometimes in excruciating pain was a sight to behold. I can't express how much my time with her has changed my life. I believe that sometimes people come into your life for a reason.... Lisa was my light in the darkness. I truely don't believe she knows what an impact she has had on the lives of people around the world just like me. She remains real, balanced and an inspiration. I am honoured to call her my friend. And look forward with excitement to her next challenge be it within her business or ultra running, as I know she will always succeed in any challenge she takes on.
SKU: 10066