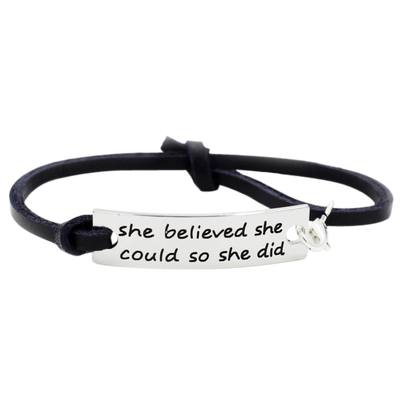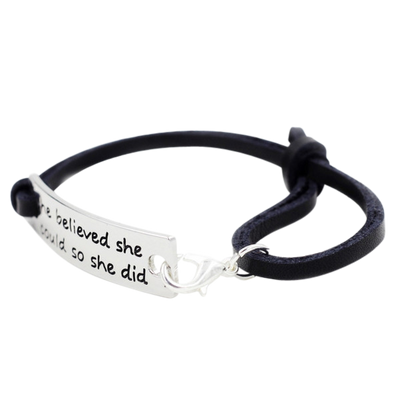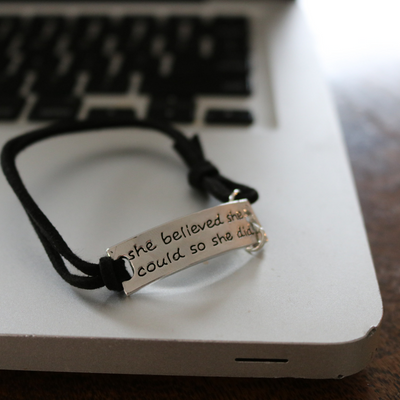 "She Believed She Could So She Did" Leather Bracelet
Lisa Tamati
$25.00
The "She Believed She Could So She Did" leather bracelet is now available in long-lasting soft leather.
A wonderful quote for women that we can achieve great things if we just back ourselves, believe and just do.
This bracelet also makes some seriously cool shoe bling: just thread it onto the top of the shoe laces so you have a constant reminder when you are running that "you can" do it.
Plate Length : 3.5cm x 1cm
Packaged in Lisa Tamati Branded packaging making it the perfect gift
SKU: 10009