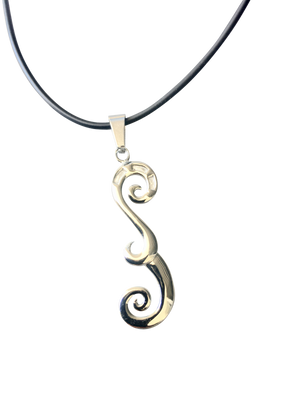 Rolling Waves Necklace
Lisa Tamati
$40.00
Lisa loves nature the forms it creates and she loves the ocean so this piece represents this.
This gorgeous "Rolling Waves" design that also symbolises new life, new beginnings with the well known "Maori Koru Design.
Stainless steel pendant 6cm in length on a size adjustable black silicon necklace.
Hard wearing, tough, unique and beautiful just like you.
Comes in branded gift packaging.
SKU: 10025